Drawn Into A Fantasy World:
Anime convention a good draw
Entertainment: Fans of the lurid, otherworldly Japanese animation style gather in Anaheim.
By LESLIE GORNSTEIN, The Orange County Register
Date: 07/04/98
ANAHEIM -- America is slowly falling in love with a new fantasy land.
The women all have eyes the size of hubcaps and say things like, "You can never understand the way I feel!" At least one princess survives on human blood. Heroes can die and often do. People turn into animals at the worst possible times. They have names like Marmalade Boy.
Welcome to anime, the art of Japanese film and TV animation, flourishing in North America thanks partly to the Internet and its hundreds, maybe thousands, of fan sites.
"In America, people think that if you watch cartoons, you are juvenile," says Kimberly Johnson of Long Beach, one of an estimated 5,000 visitors to this weekend's Anime Expo at the Anaheim Hilton and Anaheim Convention Center. "But in Japan, there is anime for toddlers on up to adults." The show lasts through Sunday.
Johnson is wearing a schoolgirl's uniform and a neon-red wig with a braid that hangs down her back. She's in the guise of Hikaru Shidou, a heroine of the Japanese animated drama "Magic Knight Rayearth" who must save a distant land from ruin.
Husband David Ramsay is dressed as fantasy warrior Char from "Mobile Suit Gundam: Char's Counterattack." Ramsay makes anime character costumes in his spare time. Most of the reaction to Ramsay's Web site (www.thejasper.com) comes from Japanese fans.
A scrawny pale guy walks by wearing a T-shirt that says "Chicks Dig Scrawny Pale Guys." Another woman, working at a show booth, dressed as the demigoddess Skuld from the anime hit "Ah! My Goddess." Skuld carries a big hammer to squish the bugs that threaten the great Computer Program of the Universe, or Life, or something. Skuld also loves ice cream.
Some anime plots may come as a shock to Americans used to prettily packaged Disney cartoons, are even more raunchy fare such as "South Park." Anime fans love the complicated, drawn-out plots; the use of body language and background scenes to tell a story where dialogue would seem clumsy; and the unashamed - often disturbing - honesty.
"There is a lot more intensity," says Scott White of Woodland Hills. "They don't skip over murder, rape, bad stuff. It's a lot more realistic." Even the clichés are delightful, fans say. "In every anime, someone will say, 'You will never understand how I feel,'" White says. "And someone will say, 'I can never forgive you.'"
The sea of black shirts and testosterone and occasionally unwashed bodies does not seem to bother the outnumbered female fans. "About two years ago, I saw 'Sailor Moon' and just fell in love," says anime fan and deep sea fisher Laura Smoley of Corona. "If I can handle being the only girl on a fishing boat, I can handle this."
Nobody at this show looks to be over 30. And that's a conservative statement. "Nobody here looks like they're over 20," White says. "It is not a mainstream hobby."
Others would disagree, but no one can dispute the genre's growing popularity. Show organizers are expecting a 25 percent increase in visitors compared with last year. And the number of fan sites on the Internet is growing. Check them out, ask some questions. But whatever you do, stay away from the "C" word.
"Anime..." declares fan Barry Figgins of Gilbert, Ariz., "...is not a cartoon."
---
PLUGGING INTO THE WORLD OF ANIME (article extra)
Anime, the art of Japanese animation, has the Internet to thank, in part, for its rapid spread in the United States. Here are a few Web sites for beginners:
> The Anlme / Manga Source: (www.geocities.com/Tokyo/8069/)
Introduces the plots and characters from some of the genre's most popular adventures, including "Ranma 1/2," "Sailor Moon," "Ghost in the Shell" and "Ah! My Goddess." Also a good introduction to Manga, or Japanese still art.
> The Manga Card Gallery: (www.isd.net/swong/MangaArt_Archive/files/mcards.html)
If still art is more your thing, check this out. Send a virtual postcard with Japanese artwork. Pick music to accompany the message.
> Ex Magazine: (www.ex.org)
This 2-year-old online fanzine has it all.
> Rei's Anime and Manga Page: (www.mit.edu:8001/people/rei/Anime.html)
Has all the plot summaries, plus examples of Japanese artworks, essays on the genre and reviews of anime-related computer games.
Refresh to David's Costume Gallery
---
This site visited
times since 4/11/99.
Free counters provided by Honesty Communications.

---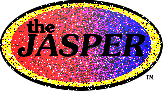 Copyright 19997~2006 David Ramsay and Kimberly J. Ramsay. All rights reserved.
"The Japanese Animation Super Premier Entertainment Review" ,
"the J.A.S.P.E.R." and "theJASPER" logo are trademarks of David Ramsay, 1998~2006.
"theJASPER Cosplay Closet" logo and
"The Cosplay Closet: 'Where Costumes Become Anime-ted' "slogan
are ® Registered Trademarks of David Ramsay, 1999~2001.
David "Z-RAM" Ramsay and Kimberly "Hikaru-chan" J. Ramsay acknowledge the
copyright holders of materials contained herein and do not seek to infringe on their rights.
Reproduction in whole or in part without permission is prohibited.