Welcome to David's Costume Gallery!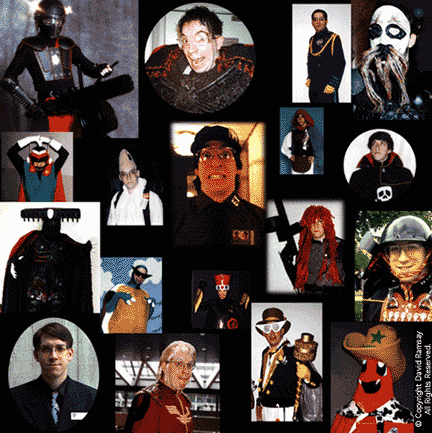 My name is David Ramsay and I am a Costume Artist. Thank you for visiting my personal world of costuming madness.

Please select a destination:

---
This site visited
times since 4/11/99.
Free counters provided by Honesty Communications.

---
"Sir Ferric of Lecithin", "I.C.E.", "Rasta Andy", "P.A.W.: Personal Assault Weapon", "The Ramsay Institute", "Cybernetic Fiend", "Silicon Samurai", "Genome-17", "Cyber Cone", "Z-RAM", "Mr. Squirtle", "CPC Cheer Boy", "Tuxedo Kleen" Copyright 1988~2000 David Ramsay and Kimberly J. Ramsay. All rights reserved.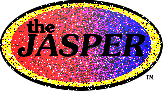 Copyright 1997~2006 David Ramsay and Kimberly J. Ramsay. All rights reserved.
"The Japanese Animation Super Premier Entertainment Review" ,
"the J.A.S.P.E.R." and "theJASPER" logo are trademarks of David Ramsay, 1998~2006.
"theJASPER Cosplay Closet" logo and
"The Cosplay Closet: 'Where Costumes Become Anime-ted' "slogan
are ® Registered Trademarks of David Ramsay, 1999~2001.
David "Z-RAM" Ramsay and Kimberly "Hikaru-chan" J. Ramsay acknowledge the
copyright holders of materials contained herein and do not seek to infringe on their rights.
Reproduction in whole or in part without permission is prohibited.
First uploaded Aug. 4, 1997 by: David Ramsay
Renovated April 11, 1999
Renovated Jan. 12, 2000
Major Renovation September 1, 2000



WOW! 57,608 Visitors between Aug. 4, 1997~April 15, 2001