Lorikeet Landing
On January 7, 2001 at the Santa Barbara Zoological Gardens in Santa Barbara, CA.
Lorikeet Landing features several brilliant birds, including the Red Lory, Violet-necked Lory, Green-naped Lorikeet and the Swainson's Lorikeet. They have a peculiar, brushlike tongue, which enables them to lick up flower nectar. We had purchased little cups of nectar for them to drink. It's a great opportunity to meet these beautiful birds up close and personal.
For more information about Lorikeet Landing, please visit the Santa Barbara Zoological Gardens official website: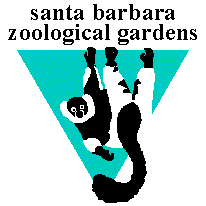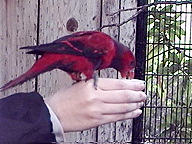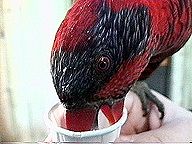 One brave Lorikeet came down for some nectar.
Click on right image for a larger view!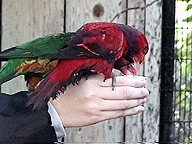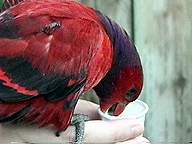 Soon, more birds came down to investigate...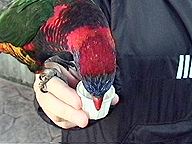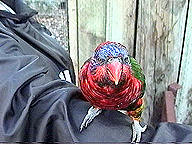 This plump Lorikeet quickly lapped up the nectar and looked for more...
Click on right image for a larger view!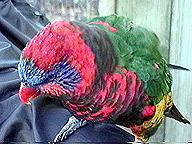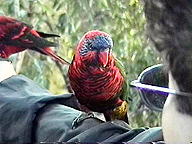 Carefully resting on my sleeve.
Click on left image for a larger view!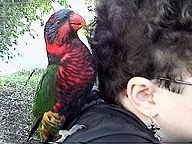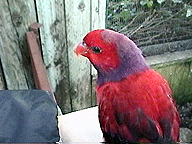 This Lorikeet was determined to sit on my head, while others looked on...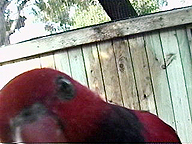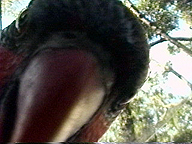 Another Lorikeet decided to check out the camera.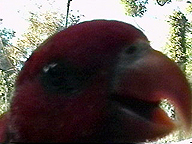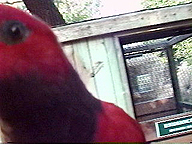 Lorikeets are inquisitive birds.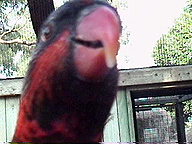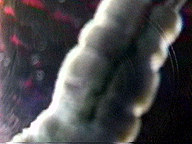 This Lorikeet was fascinated with the camera and wanted a taste.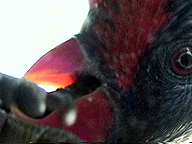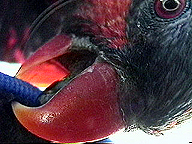 A beak.... or a foot? Then, CHOMP on the baseball cap!
Click on right image for a larger view!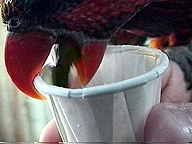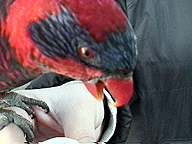 After providing more nectar, this Lorikeet settled down for a drink.
Return to Budgie Image Gallery Index
---
If you would like to link my site, please use the banner and URL listed below:

http://www.costumemaker.com/budgie.html
Please select another destination:
---
This site visited
times since 2/3/01.
Free counters provided by Honesty Communications.

---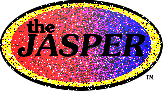 Copyright 2001~2006 David Ramsay and Kimberly J. Ramsay. All rights reserved.
"The Japanese Animation Super Premier Entertainment Review" ,
"the J.A.S.P.E.R." and "theJASPER" logo are trademarks of David Ramsay, 1998~2006.
"theJASPER Cosplay Closet" logo and
"The Cosplay Closet: 'Where Costumes Become Anime-ted' "slogan
are ® Registered Trademarks of David Ramsay, 1999~2001.
David "Z-RAM" Ramsay and Kimberly "Hikaru-chan" J. Ramsay acknowledge the
copyright holders of materials contained herein and do not seek to infringe on their rights.
Reproduction in whole or in part without permission is prohibited.
First uploaded February 3, 2001 by: David Ramsay