P.A.W.s: Personal Assault Weapons

Summer 1990-1993

© 1990-1993 David Ramsay

Original creations. A series of nineteen costume weapons designed for various live-action role playing games at Sci-fi conventions and demonstrations. PAWs made from found objects.

Click on images for a larger view!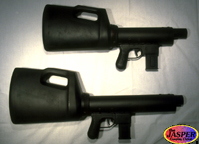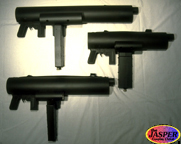 I discovered William Gibson's Neuromancer novels and soon fell in love with the Cyberpunk genre. This developed into my fascination with future weapons and technology.
---
More Info...
The PAW is the most advanced Personal Assault Weapon system embodying the latest technology today. The highly variable and versatile PAW system utilizes our well-proven modular construction principle. This modern and economical system is based on a total of 6 main assemblies compromising all individual parts of the PAW-series. As a result it is possible to cover a major part of the entire spectrum of small arms. Critical tactical situations call for specialized weapons designed to meet unique demands. The Ramsay Institute stands alone in offering a full line of products to address any tactical situation you may encounter.
Text © Copyright David Ramsay
---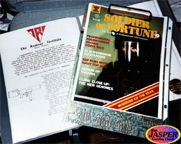 Soldier of Fortune spoof and the "Enforcer".
---
Please select another destination:
---
This site visited
times since 4/11/99.
Free counters provided by Honesty Communications.

---
"P.A.W.s" Copyright 1990-1993 David Ramsay. All rights reserved.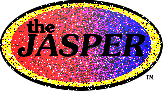 Copyright 1997~2006 David Ramsay. All rights reserved.
"The Japanese Animation Super Premier Entertainment Review" ,
"the J.A.S.P.E.R." and "theJASPER" logo are trademarks of David Ramsay, 1998~2006.
"theJASPER Cosplay Closet" logo and
"The Cosplay Closet: 'Where Costumes Become Anime-ted' "slogan
are ® Registered Trademarks of David Ramsay, 1999~2001.
David "Z-RAM" Ramsay and Kimberly "Hikaru-chan" J. Ramsay acknowledge the
copyright holders of materials contained herein and do not seek to infringe on their rights.
Reproduction in whole or in part without permission is prohibited.