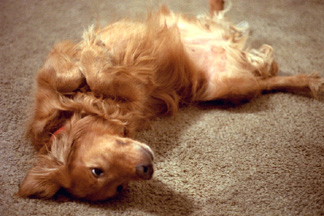 Happy days lounging in Bethesda, '85.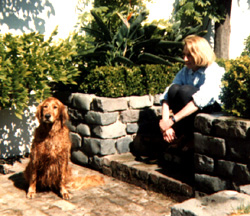 Summer visit in San Francisco, taking turns waiting for Sandy to dry for the trip back to Baltimore, '87.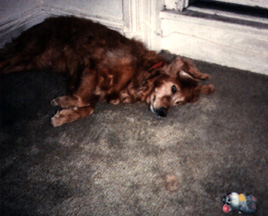 With squeeky mouse in MICA apartment, Baltimore, '88.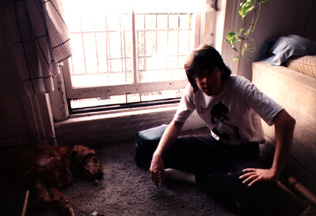 In Baltimore catching a breeze, '91.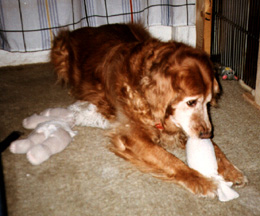 Playing with a sock toy and headless doll, '92.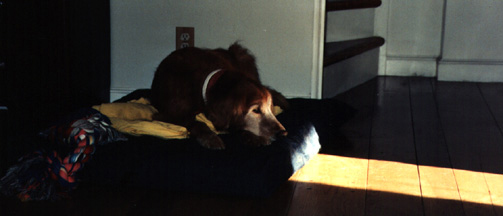 Sandy reflects in the approaching morning sunbeam; the move to CA,'92.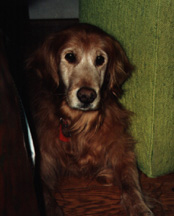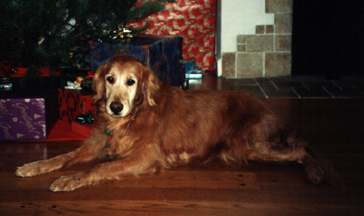 First X-mas at Tuller Street in CA, '92.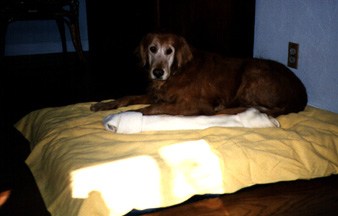 Sandy with her new bed and HUGE bone (which she never finished).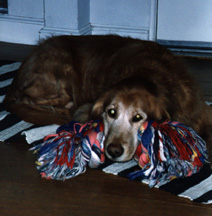 Using a toy for a pillow, '93.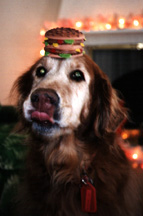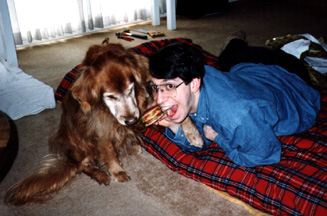 Tricks with a squeeky hamburger; X-mas at Carlston Street, '93.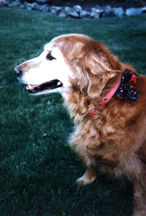 Mom's new house, with a yard to lounge in, 4/97.
---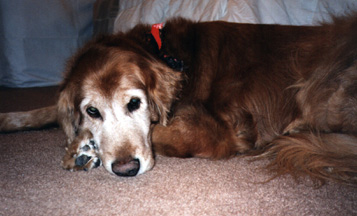 Ramsay, Sandy born December 2, 1981; was laid to rest on September 22, 1997.
She will be missed by all she sneezed upon. Always loving, always caring,
always happy... always eating, always there. We will miss you Sandy.

Please select another destination:
---
This site visited
times since 4/11/99.
Free counters provided by Honesty Communications.

---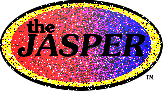 Copyright 1997~2006 David Ramsay and Kimberly J. Ramsay. All rights reserved.
"The Japanese Animation Super Premier Entertainment Review" ,
"the J.A.S.P.E.R." and "theJASPER" logo are trademarks of David Ramsay, 1998~2006.
"theJASPER Cosplay Closet" logo and
"The Cosplay Closet: 'Where Costumes Become Anime-ted' "slogan
are registered trademarks of David Ramsay, 1999~2001.
David "Z-RAM" Ramsay and Kimberly "Hikaru-chan" J. Ramsay acknowledge the
copyright holders of materials contained herein and do not seek to infringe on their rights.
Reproduction in whole or in part without permission is prohibited.