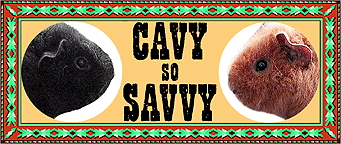 Welcome. This image gallery is dedicated to our pet guinea pigs (cavies). Their names are Kei and Yuri, affectionately named after the Anime heroines from "The Dirty Pair". Ironically, our cavies' quirks are similar to the Lovely Angels. Please enjoy your stay here, and thanks for visiting!

Click to enter galleries!

To celebrate the purchase of our new digital camera, we have added a section featuring the piggies' dinnertime antics, with many cute images of Kei and Yuri chowing down on their favorite fruits and vegetables.


The Munch Pages
Kei and Yuri have sure grown up fast! Here's a new "Beans" gallery of piggie pics.


To see more adorable pics of moi, please go here!
Enjoy our images as you tour the Savvy Outpost and their "outdoor" recreational facility. We have included images from a digital camera, video captures from a Hi-8 and the Savvy Cavy Cam (a pinhole camera covering the first floor). Images with natural lighting come out best, while nighttime shots are more muted.


Savvy Cavy Cam
---
If you would like to link my site, please use the banner and URL listed below: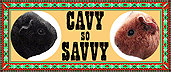 http://www.costumemaker.com/cavy.html
Please select another destination:
---
This site visited
times since 3/1/02.
Free counters provided by Andale.

---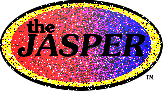 Copyright 2006 David Ramsay and Kimberly J. Ramsay. All rights reserved.
"The Japanese Animation Super Premier Entertainment Review" ,
"the J.A.S.P.E.R." and "theJASPER" logo are trademarks of David Ramsay, 1998~2006.
"theJASPER Cosplay Closet" logo and
"The Cosplay Closet: 'Where Costumes Become Anime-ted' "slogan
are ® Registered Trademarks of David Ramsay, 1999~2001.
David "Z-RAM" Ramsay and Kimberly "Hikaru-chan" J. Ramsay acknowledge the
copyright holders of materials contained herein and do not seek to infringe on their rights.
Reproduction in whole or in part without permission is prohibited.
First uploaded March 1, 2002 by: David Ramsay